Sloping ceilings in Sleaford
People are increasingly looking to make the best use of potential storage space under sloping ceilings in bedrooms, loft and office rooms. If you have a dormer loft conversion, or another type of sloping ceiling in your bedroom or home office, storage solutions can often be difficult and freestanding furniture may only use a small part of the storage space available.
With Bedroom Designs Grantham's made-to-measure fitted furniture, sloping ceiling and beams in Sleaford are no longer a problem. With precision accuracy we can machine your furniture to make real use of all your available storage space. Whether it is an attic home office or a loft bedroom, sloping ceilings do not present a problem to us. If you are in the East Midlands area (Nottinghamshire, Lincs, Leicestershire, Rutland) give Bedroom Designs Grantham a call and we will be delighted to prepare a free quotation and explain exactly what is possible for you.
At Bedroom Designs Grantham, we can install sloping ceiling furniture in Lincoln, Stamford, Newark, Nottingham and many more.
Examples of our sloping ceiling fitted wardrobes available for Sleaford
You can view examples of our work from the past 30+ years below.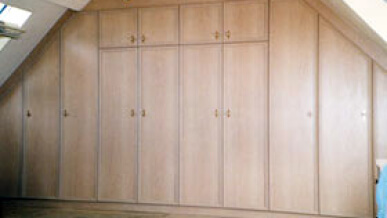 From the Lincoln design range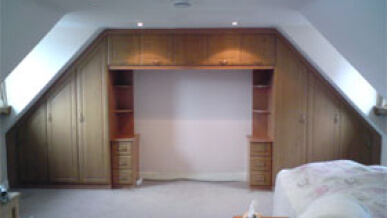 From the Stamford Lincs range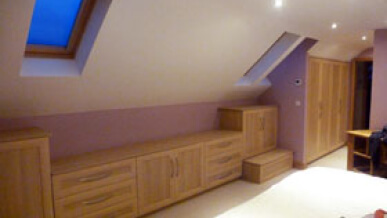 Finished in Ferrara oak, from the Stamford range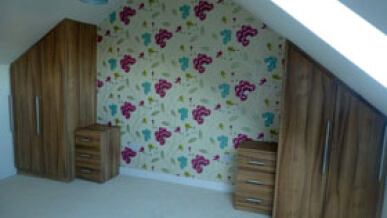 Tiepolo finish, from the Newark Notts range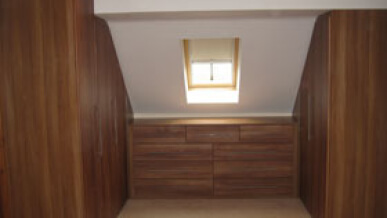 Medium walnut, from the Stamford Lincs range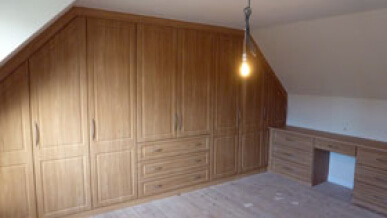 Finished in Stylo walnut, from the Bourne range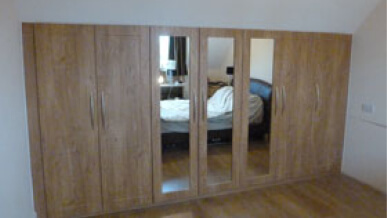 Finished in Pippy oak, from the Bourne range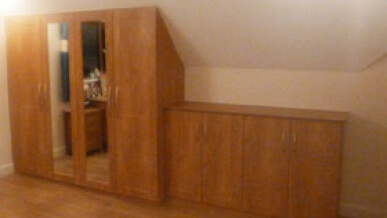 Finished in Pippy oak, from the Bourne range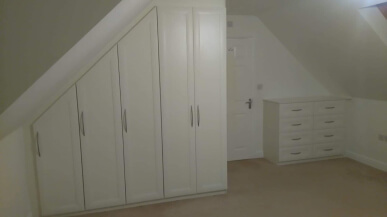 Stamford range, finished in Ivory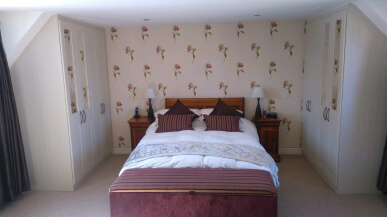 Oakham range, finished in Mussel ash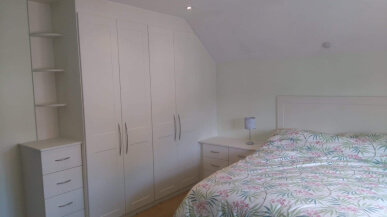 Oakham range, finished in Ivory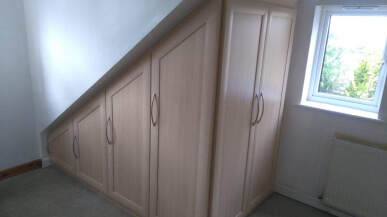 Stamford range, finished in Swiss pear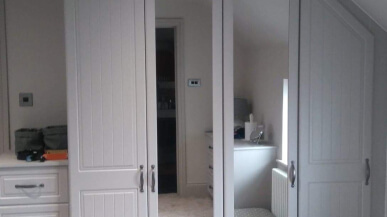 Oakham range, finished in light pear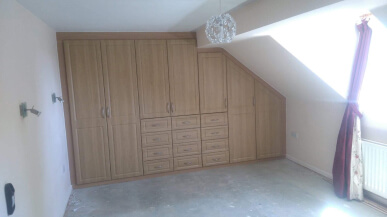 Oakham range, finished in Lisa oak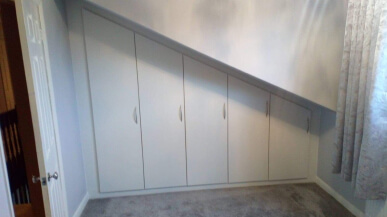 Bourne range, finished in white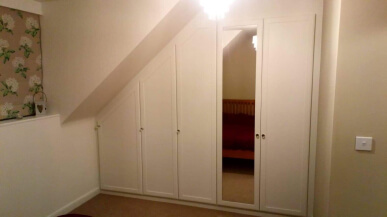 Stamford range, finished in white ash
---
We cover
---
Lincolnshire
Bourne
Grantham
Lincoln
Sleaford
Stamford
Nottinghamshire
Bingham
Newark
Nottingham
Radcliffe-on-Trent
Sutton-on-Trent
Leicestershire
Belvoir
Bottesford
Croxton Kerrial
Melton Mowbray
Oakham