Fitted bedrooms & Fitted wardrobes in Bingham
We offer high quality bespoke bedroom furniture in Bingham, including wardrobes fully fitted, floor to ceiling, from as little as £295.00. Tailored to your preferred choice of wood grains and colour. If you have a design in mind or are in need of some advice, please get in touch and one of our experts will be able to work with you to get the bedroom of your dreams.
Regardless of the design that you're looking for, be it fitted bedroom furniture in Bingham, fitted wardrobes in Bingham, built in wardrobes in Bingham, overbed wardrobes in Bingham or just built in and fitted furniture in Bingham - Bedroom Designs Grantham has the experience and expertise to fit the bedroom you want.
When it comes to door installations in Bingham, we can provide a wide range of options from traditional hinged woodgrain and high gloss door installations to more contemporary modern sliding glass doors.
At Bedroom Designs Grantham, we can install fitted bedrooms and fitted wardrobes in Lincoln, Stamford, Newark, Nottingham and many more.
Examples of our Fitted Bedrooms & Fitted Wardrobes available for Bingham
You can view examples of our work from the past 30+ years below.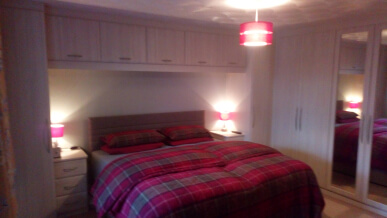 Wardrobes with bridging cupboards, finished in white avola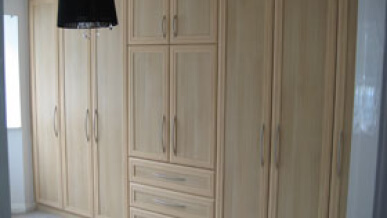 Ferara oak, Leicester range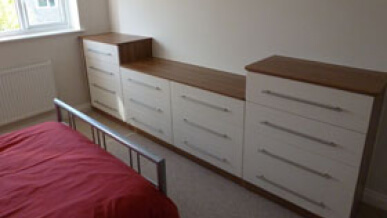 From the Stamford and Lincs range, finished with high gloss cream with walnut panelling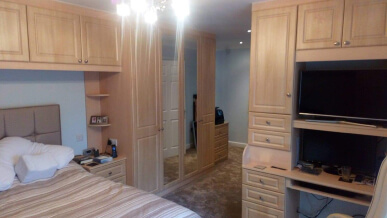 Wardrobes finished in Swiss pear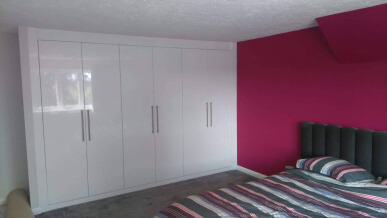 Lincoln range, Wardrobes finished in white high gloss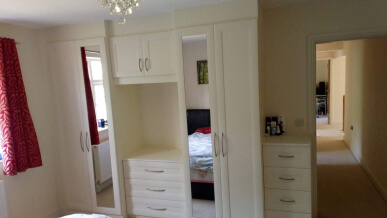 Wardrobes finished in Ivory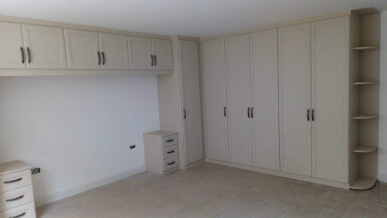 Wardrobes with bridging units over bed, finished in Mussel with Pewter handles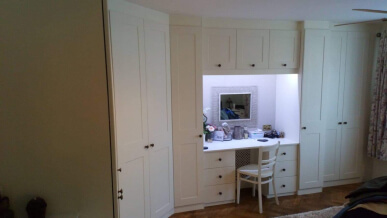 Wardrobes finished in Ivory with Shaker style doors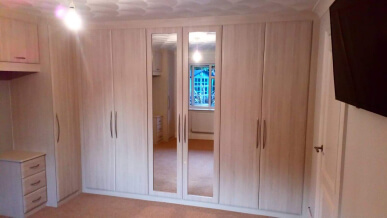 Wardrobes finished in white avola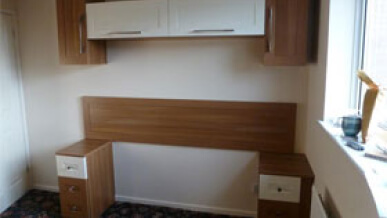 Lincoln range, finished in medium walnut and ivory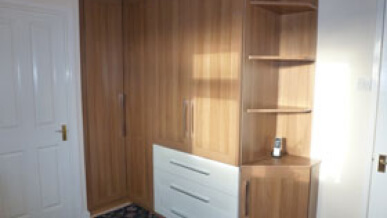 Lincoln range, finished in medium walnut and ivory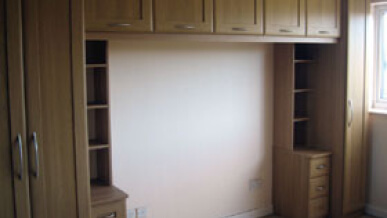 Leicester fitted, finished in light walnut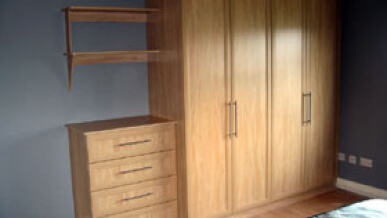 Leicester Montana Oak finish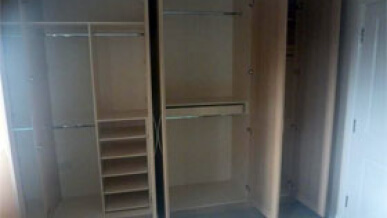 Lincoln Range, finished in Cream interior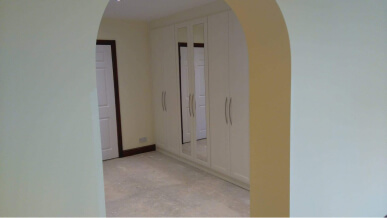 Stamford range, finished in white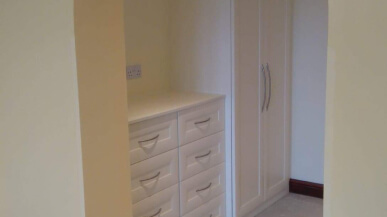 Stamford range, finished in white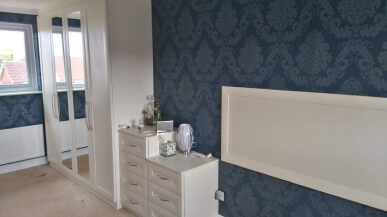 Stamford range, finished in Ivory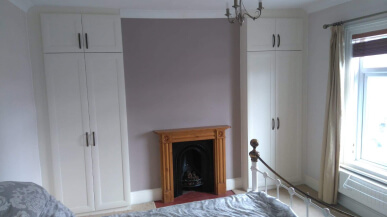 Stamford range, finished in Ivory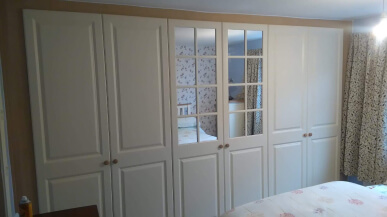 Oakham range, finished in Ivory with light oak frame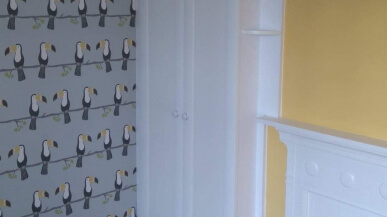 Stamford range, finished in white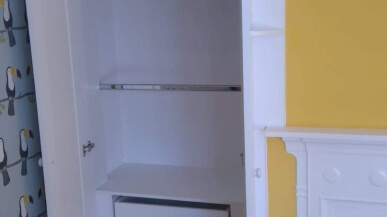 Stamford range, finished in white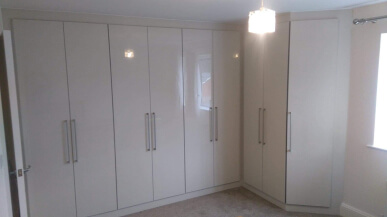 Lincoln range, finished in Mussel high gloss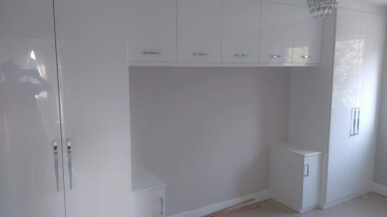 Lincoln range, finished in white high gloss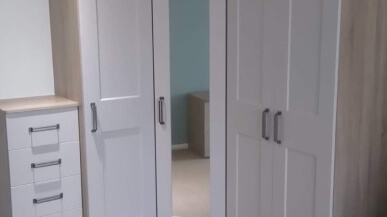 Oakham range, finished in light grey with Bardolino oak frame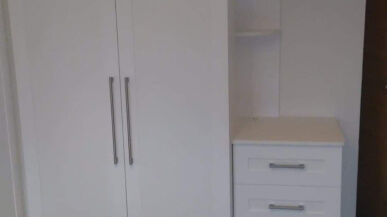 Stamford range, finished in white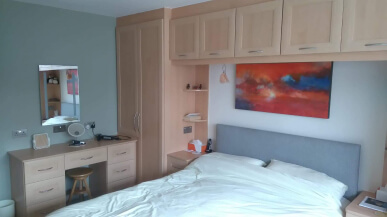 Stamford range, finished in beech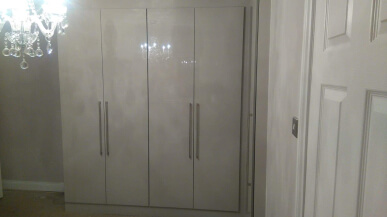 Lincoln range, finished in high gloss light grey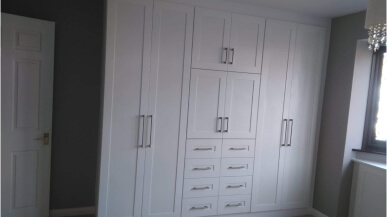 Stamford range, finished in white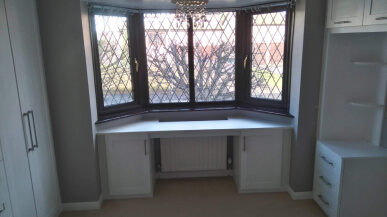 Stamford range, finished in white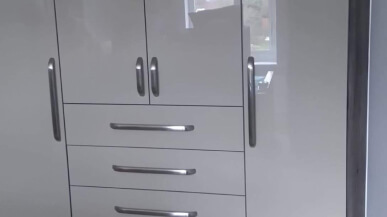 Lincoln range, finished in high gloss mussel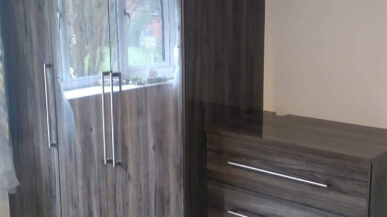 Lincoln range, finished in high gloss walnut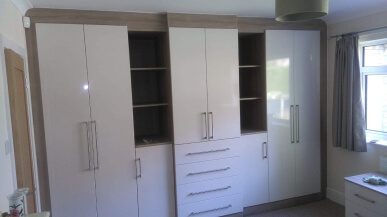 Lincoln range, finished in Ivory gloss with bardolino oak frame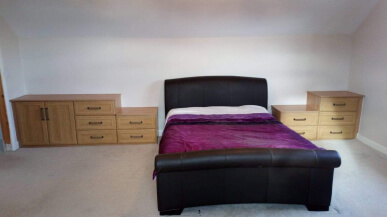 Stamford range, finished in Lisa oak
Stamford range, finished in Ferrara oak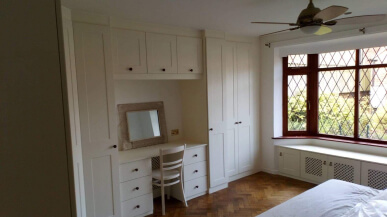 Oakham range, finished in Ivory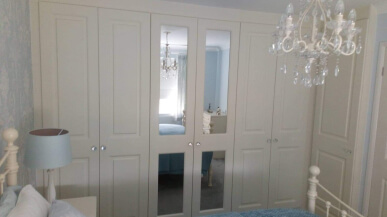 Oakham range, finished in Mussel ash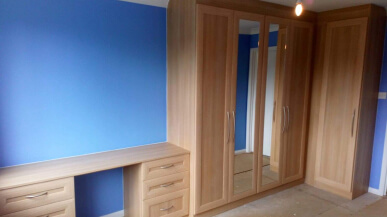 Stamford range, finished in Montana oak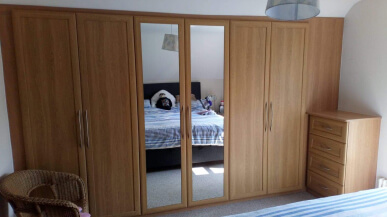 Stamford range, finished in Lisa oak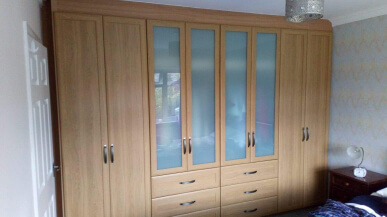 Stamford range, finished in Lisa oak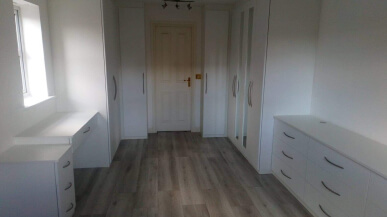 Lincoln range, finished in white high gloss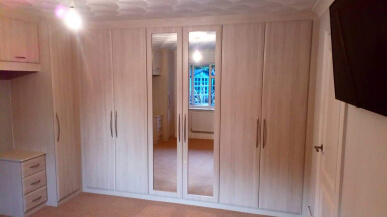 Oakham range, finished in white avola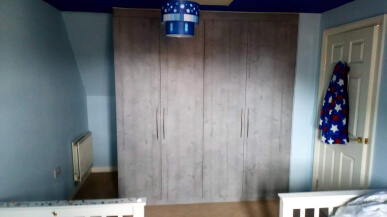 Bourne range, finished in Boston concrete
---
We cover
---
Lincolnshire
Bourne
Grantham
Lincoln
Sleaford
Stamford
Nottinghamshire
Bingham
Newark
Nottingham
Radcliffe-on-Trent
Sutton-on-Trent
Leicestershire
Belvoir
Bottesford
Croxton Kerrial
Melton Mowbray
Oakham